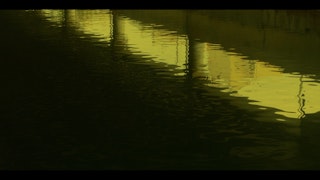 "ECDYSIS" short film
Narrative
"ECDYSIS" short film
ECDYSIS
"In a near-future world, a woman struggles to find a cure for her infected teenage son before he turns into a different being."
Cast: Elena Topalidou, Michalis Ikonomou, Jeo Pakitsas, Eva Angelopoulou
Written and Directed by Pavlos Sifakis
Producer: Ioanna Soultani
Production: SOUL Productions, GREEK FILM CENTRE
Co-Production: authorwave, artcut
This movie was shot in Athens. The principal photography started on the 17th of November 2020. The shootings lasted 4 days. ARRI ALEXA paired with Cooke mini S4i was used to capture the images of the dystopian ECDYSIS.

camera crew
DoP: Mihalis Gkatzogias
1st AC: Marios Dellias
2nd AC: Nefeli Ntakozoudi
Gaffer: Giorgos Vasileiadis
Electrician: Thodoris Koutselis
The Color grading took place in Authorwave studio with colorist Alexis Kapidakis.